---
REALMIX® is an Austrian product line which offers different beverages with delicious and convincing tastes. From the sportive-elegant REALMIX Energy Drink to the fresh REALMIX Fruit Drink, each of our product is produced with qualitative ingredients. The unique design of the REALMIX products are real eye catcher for young and old. REALMIX Energy Drink contains no synthetically produced taurine, it has no taurine at all. The soft drink consists of five natural plant extracts that are matched with caffeine to the needed energy boost for the day. Stay REAL, live MIXed®

Our current product line ranges from juices, sodas to mineral water at a high quality level, which makes us an emerging company.

Like then and now, we take great care that the REALMIX products are always produced according to the highest standards of technology and hygienic design according to the International Foodstuffs.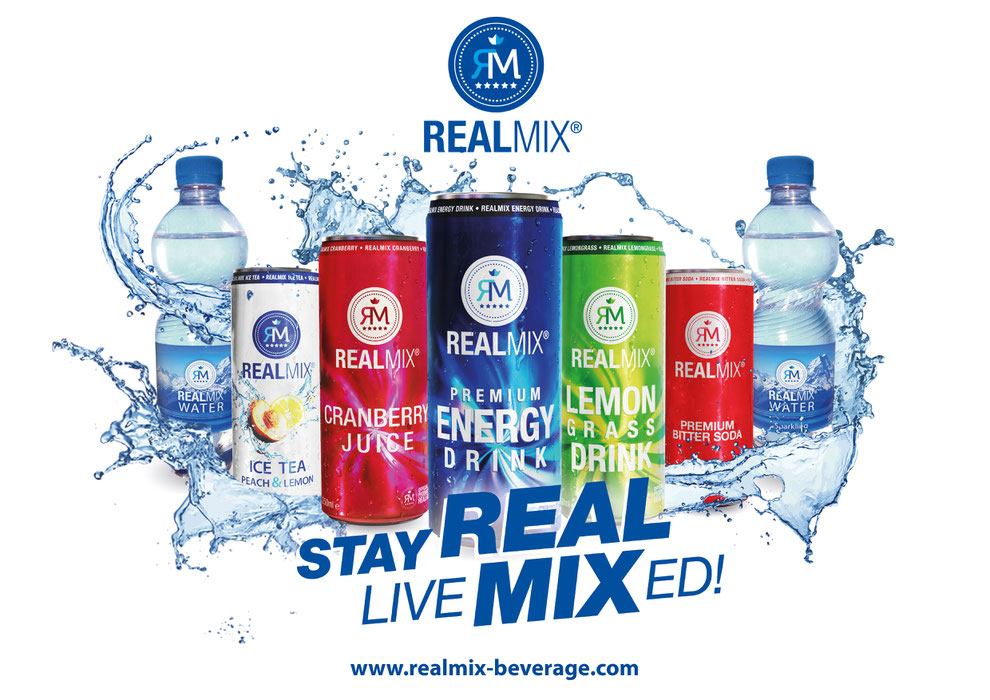 ---